News
[Documents] Audit Service Confirms Kelvin Taylor's Alleged BoG Corruption – Haruna Iddrisu hints
The incumbent Member of Parliament for Tamale South Constituency and Minority Leader in Parliament, Hon. Haruna Iddrisu yesterday posted an alleged unauthorized funds transfer of $10 billion equivalent to GHS 52 billion from Bank of Ghana.
This issue became a talk on social media as whether it is true or false. According to the Honorable Minority leader, this information was leaked to him by the popular broadcast journalist of Loud Silence Media, Kelvin Ekow Taylor.
Well, this morning Haruna Iddrisu has released another documents of Kelvin Taylor from the Audit Service of Ghana confirming the alleged transfer of money.
According to the Press Statement released by the Audit Service, their attention has been drawn to circulation of information from them on social media and they want to put it on record that such monies have been credited to the authorized account by Finance Ministry.
The Audit Service said that they appreciate public interest in this audit in connection to their letter No. EID/B.Line/AUD/20/7 issued on 5th October 2020 concerning their observation on transfer of tax receipts by GCB to unknown sources.
But their findings have revealed that such monies were approved by Controller And Accountant General Department and money have been duly credited into authorized banks. But some Ghanaians still do not understand why initially the sources to where the money was going was unknown.
There is also some alleged trending news that ASEPA has given BoG 48 hours to pay this same GHS 52 billion. Now some Ghanaians are confused.
So Hon. Haruna Iddrisu said that, "Some damage control is being done using the Deputy AG. Ghana will bleed to death if Nana Addo government's mandate is extended".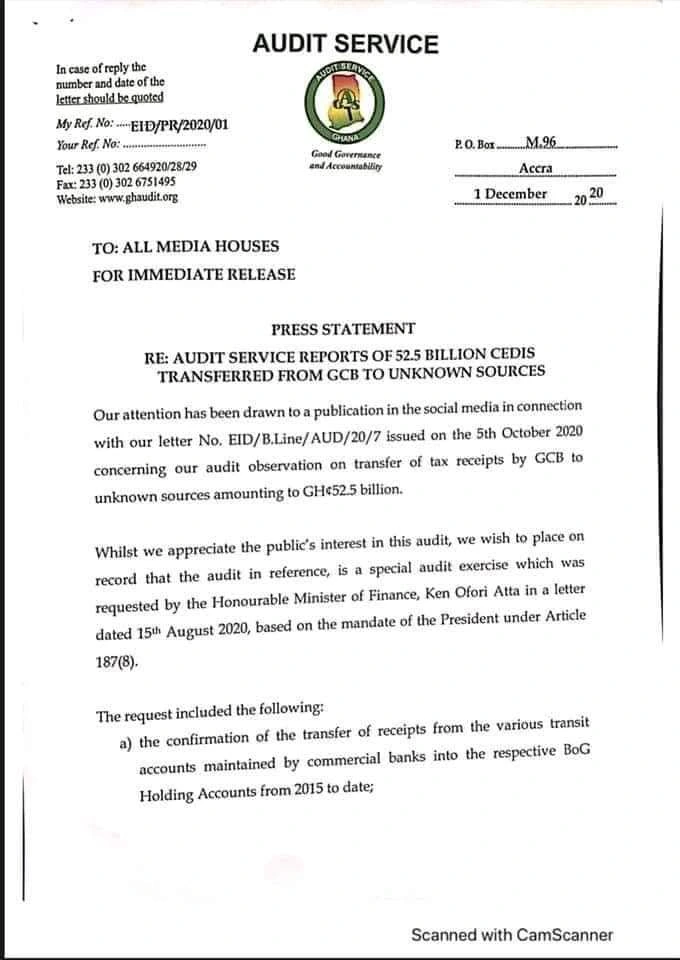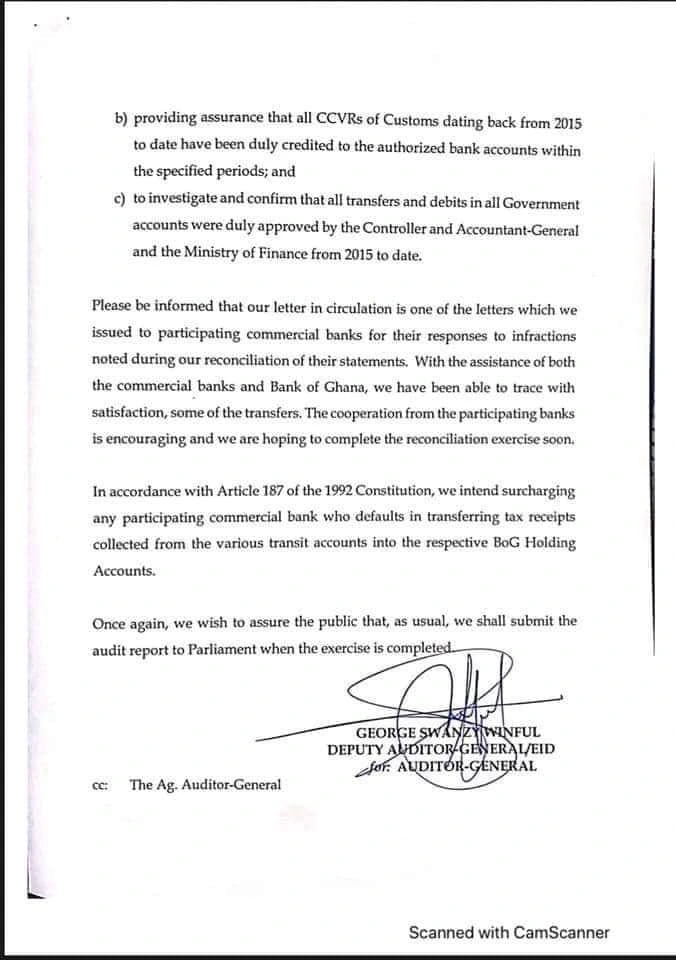 Source: GraceNews20/Riddimsghana.com