Gabby Otchere-Darko Finally Speaks Up About The Alleged Bribery Video
The alleged bribery video that has rocked the country has left a lot of people in confusion, as the opposition party are claiming the video was real whilst the New patriotic party has released a statement saying the video wasn't real and it was edited from 2016. The truth is nobody knows the authenticity of the video and some media houses have apologized for airing the video.
Ghanaian lawyer and relation of the incumbent president Nana Akufo Addo, has made a statement about it, since he has been silent. He boldly said that he is surprised that some media houses are still debating whether the video is real or fake, which isn't supposed to be the priority for now, as it's just 4 days we have left to the general election. He said it would be better if they rubbished the fake video and move on.
What do you think about his statement ? Tell us in the comments section.
" ! 4 ?"- He Said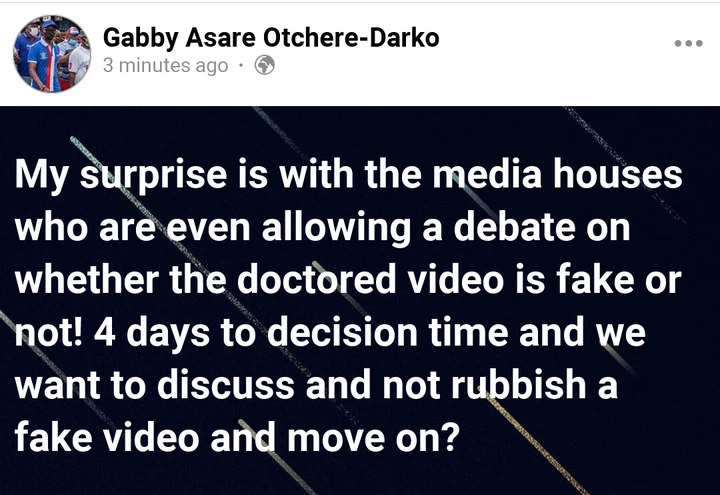 Source: GhanaTrending